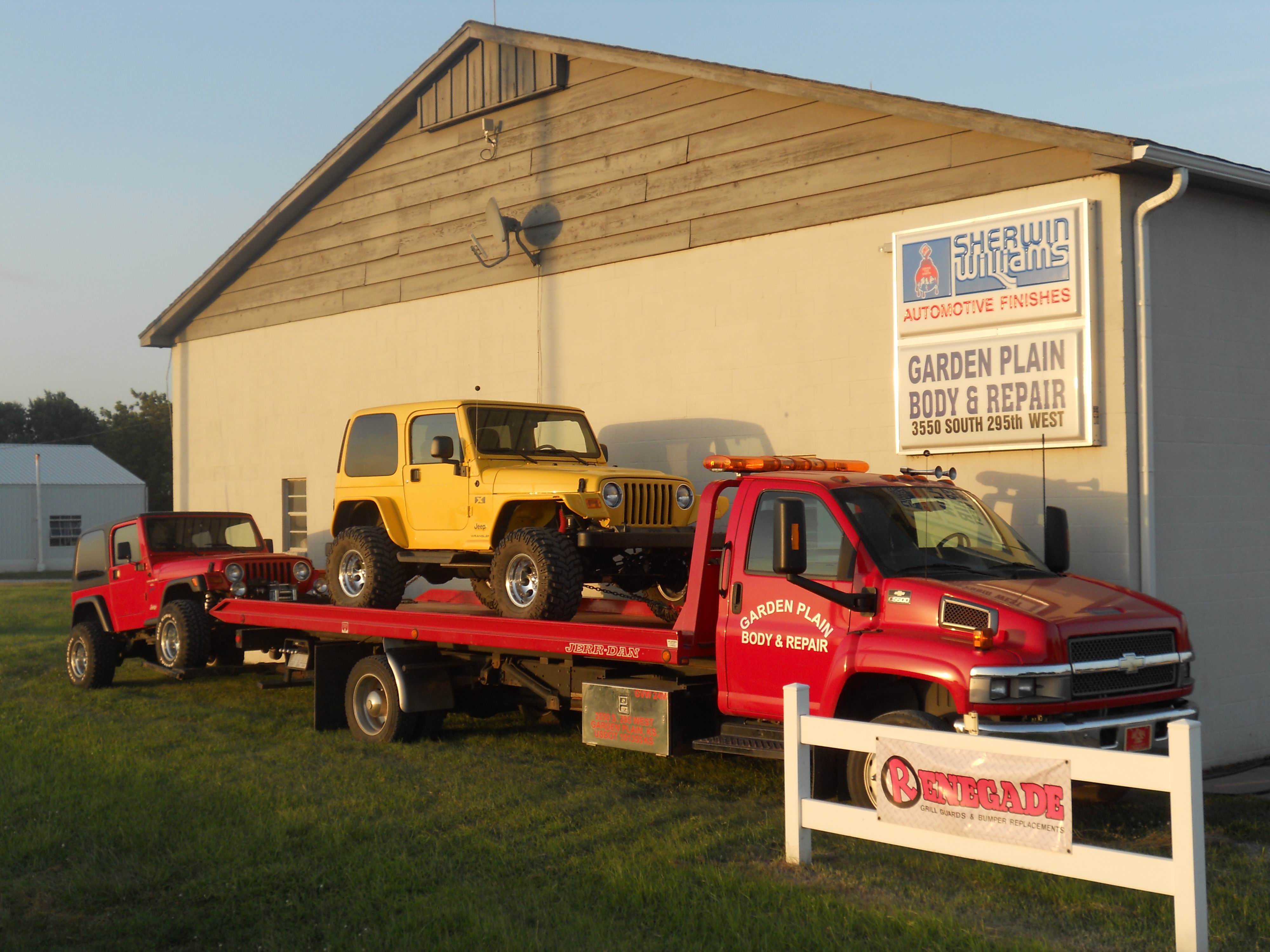 Brent has again stood up as a Cheney community Christian to resolve the stolen cash and parts crime. Unfortunately, some do not want return theft they just want to stall by denying and giving worthless words, AND all that has been received is text messages and an email. Not one penny has been recovered for the stolen cash and parts.
The stolen vehicle parts and cash in Garden Plain and Cheney Kansas has taken the money to be used to write laws and promote legislative support for the Kansas Fair Courts legislation; written to help children and families in domestic courts.
Attention Kansas (and all State) Legislators: Please support and consider sponsoring the Kansas Fair Courts legislation and present to a Kansas House. Introduction to a House of origin is needed. Once introduced, the Bill can be discussed by all legislators, law enforcement, and the Governor. Kansas Fair Court legislation is published for any State legislator to introduce to a House in their State, to help families and children in domestic courts. (Visit www.FairCourts.net )

Turn the Page in the bible - Read the TEN COMMANDMENTS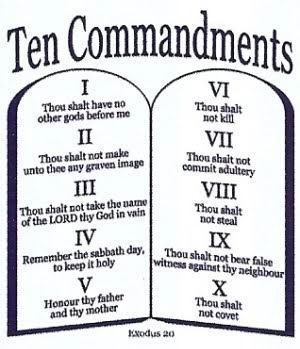 PRAY FOR OUR CHRISTIAN COMMUNITY. Pray for and help children involved with the Kansas Domestic courts and the Kansas Department for Children and Families. The DCF is ONLY HALF of the problem and solution toward SAVING KANSAS CHILDREN (from harm). Go to your District Courthouse and PRAY ON THE STEPS OF THE BUILDING - PRO-LIFE supporters and PRO-CHILD supporters join with other Christians on the courthouse steps in prayer. Contact your Kansas legislators and local media to express your concerns.
REQUEST that your Kansas Representatives SUPPORT ALCOHOL, DRUG, and MENTAL IMPAIRMENT TESTING OF JUDGES. The District JUDGE has the final decision and responsibility for placement and protection to stop the ABUSE OF KANSAS MINOR CHILDREN. NO OTHER PERSON CAN SIGN THE PAPER (Court order). School bus drivers are tested for drugs and alcohol, BUT NOT OUR JUDGES! Support "Kansas Fair Court Legislation" for families and children. Eliminate alcohol, drug, or mentally impared judges from getting near our children or deciding our children's future. SUPPORT the National Parents Organization (www.NationalParentsOrganization.org
)
STOLEN PARTS HAVE BEEN USED ON VEHICLES PURCHASED IN GARDEN PLAIN AND CHENEY KANSAS.
UPDATES - to the community
1-14-19 Spoke with the person responsible for taking the cash and parts then frauding the owner. The return of the stolen cash and payment for taken parts was not resolved. Members of the community may have stolen parts on their vehicles.
Dale and Judy Stuhlastz
Garden Plain Farmers Coop Elevator Company
Brent Stuhlastz
Claton Stuhlsatz
Kendrae Arnold
Other Wichita, Goddard, and Cheney community members purchasing repaired vehicles in the past four years.
K.S.A 21-3701 Kansas criminal statues defines theft as any of the following acts done by a person who has the intent to permanently deprive a property owner of the possession OR benefit of his or her property: Obtaining or exerting unauthorized control over the property (sale of property without legal ownership). Obtaining control over the property through FRAUD or DECEPTION (Trade agreement deception and fraud). Obtaining control over the property through THREATS (when property owner attempted recovery). Obtaining control over stolen property, WITH THE KNOWLEGDE THAT IT HAS BEEN STOLEN (purchase, current ownership, or previous ownership of vehicles with known stolen parts). KSA 21-3701(b)(3) Level 9 nonperson felony ($1000-$25000).
Thieves may enjoy the pleasure of getting away with theft sometimes more than the stolen property; they may already be Garden Plain millionaires driving a new truck and Jeep. Then SPITE drives them to anger, jealousy, and hate if confronted with their theft. They feel entitled to your property and feel joy in getting away with it.
7-5-18 Happy Birthday - almost the big 65 number.
9-17-18 Do you believe in God? If you do, then there is hell and heaven. Catholic scriptures last Sunday was James 2:14-18. "What good is it, my brothers and sisters, if someone says he has faith but does not have works?" Stealing is not of God's works. Taking from others when you are already rich enough or a millionaire is NOT the works of any Christian. They have no idea the harm they do, or the damages of their works, until they meet our maker. PAY RESTITUTION FOR ANY AND ALL THEFT, FRAUD, AND DAMAGES. Your works will show your faith and life with Christ. Everyone in Garden Plain knows who robbed the parts and cash owner. Many helped themselves to the stolen parts or bought them.
Is Garden Plain Kansas a good Christian community to live in?
6-30-18 No Garden Plain Kansas average Christian family can afford to be robbed $16,000. This amount is not $16 or $160 or $1,600; $16,000 is a lot of money. Possible theft of this amount would hurt any family very badly. Community members should be concerned of such theft in their community. Evangelize to help community members and families live with Christian morality.
6-1-18 Celebrating another 10,000 visits to the website and views of the 10 Commandments. Counter reset for another 10,000 visits and views to promote Christianity in the community and businesses as a consortium.
6-1-18 No payment received on unpaid parts used on similar vehicles to Coop, Dale, (future son-in-law) Kendrae (recorded admission), Clayton (visual and recorded), Brent, and other community members trucks, Jeeps, and cars. Additionally, the taken cash deposited for the damaged on premises car and sold truck has not been returned, not one penny yet. One may think this could appear to be " fraud like". Interest on the over $15000 debt is over $1000 a year, and the cash and parts were unpaid for over four years, adding over $4000 to the debt. The reneging of agreements for trade now creates liability for payment of labor and reimbursement for parts bought and installed on vehicles. This is bad for the community.
The Christian behavior would be to make a list and pay for all the parts, labor, and return the stolen cash, all with interest.
If you have the unpaid for parts on your vehicle in the Garden Plain or Cheney community, please be Christian and pay for them.
4-11-18 Title delivered. Thank you. Tax payment for vehicle went to pay for KansasTag violation from failure to receive title within 60 day legal requirement of Kansas dealers, and for court appearance. No money owed for taxes. (Traded a Jeep transfer case for last vehicle taxes, so nothing is owed for taxes or ANYTHING). Stating this fact to prevent lies of any debt owed. And, please consider sending Toyota Prius title to vehicle owner.
No money received, NOT ONE PENNY, yet, for the deposited cash and unpaid for truck, Jeep, and car parts. Wondering if after receiving parts and cash, that the taker of cash and parts thought they were FREE? If ANYONE says the parts taken by FRAUD were paid for or FREE, both are wrong. NOT FREE and NO RETURNED CASH or PARTS or Labor PAYMENTS YET for years.
Any community help is appreciated to get cash returned and payment of parts with damages and interest. For legal reference, cash and parts were to be exchanged as payment for a 2012 Silverado extended cab Texas Edition truck, and a Fusion before it was vandalized and (hearsay) storm damaged. The truck was sold at a profit after payment and parts delivery, and the car was damaged and vandalized. Bad deal for frauded cash and parts owner. Trashed car and sold (at a profit to the dealer / seller) truck after cash and parts were received for payment / trade.
Last money received by the cash and parts owner was for a Jeep rear glass complete with hinges, a 2500 chrome grille (2012) with 2 headlights, a Malibu grille, and the cash and parts owner drove 650 miles (to King City round trip). Payment of $350 received to just reimburse the cost of the rear glass and NOT ENOUGH MONEY TO PAY FOR 40 GALLONS of GAS to drive a truck, not a even a single penny for the LABOR time or the SILVERADO 2500 AND MALIBU parts (now stolen parts). This sealed the knowledge of NOT DOING ANY business with this individual, because the car was already trashed and the truck soon to be discovered already sold. And, then mousey dodging phone communications with the cash and parts owner for years after this last business encounter of the theft of more parts and cash.
1-17-18 Brent still trying to get payment and titles from the individual, or individuals, who took cash and thousands of dollars of parts and used the parts on Garden Plain community members vehicles. $2600 cash and thousands of dollars of parts is a lot of money for someone to receive for deposit on a 2012 Silverado extended cab truck, only to have the truck sold to a community member at a profit, and the money never returned and the parts never ever paid for years later. Review of Kansas Statutes Chapter 8 Article 1, 2, 6, and 24, can assist in appropriate resolution.
1-1-18 Happy New Year 2018! Ones resolution is to stop drinking any alcohol except from a Catholic Mass Challis, and to stop speaking untruthful words - Thou shall not bear false witness against thy neighbor, and to not make fun of, or slander thy neighbor. Slandering others to build your self esteem is wrong. Look to God for validation of yourself and your actions. Please pray for the Holy Spirit to be with each of us every day of the New Year; and to help us accomplish our resolutions.
12/18/17 - No funds have yet been received this Christmas holiday season by the owner of the taken cash and unpaid for parts in the community. Pray the owner of the cash and parts is financially blessed this Christmas holiday for provisions and protection for their family, TO REPLACE THE STOLEN CASH AND PROPERTY.
12/8/17 - Brent again attempted, bless him, to assist in recovery of money and resolution to this matter. Brent text the owner of the stolen cash and unpaid for parts writing "Im sorry you think that someone vandalized your fusion. I can promise that did not happen." To help resolution, truth is needed. First, one must ask if anyone involved in this fraud is really sorry for their actions, or just sorry for outcomes. Second, "think someone". It sure looks like the car's front end was jumped on, and the roof is damaged. Over $2000 damage was done to the Fusion ending any previous negotiation for purchase. The motor may have also been tampered with. Witnesses may verify. Third, the car IS NOT AND, AGAIN, NEVER WILL BE "YOUR" car. It was never negotiated for sale price discounted for the added destroyed front end after GP Body purchased the vehicle. Only that the car was wanted to be purchased, JUST LIKE THE 2012 Silverado Texas Edition silver extended cab truck that was purchased through GP Body to be paid by trade for cash and parts. Fourth, the assumption was made of any trust existing after being frauded and robbed, to believe anything said or promised. http://gpbody.com/Fusion2011.JPG This Fusion appears to have a good front end and roof.
Brent's effort to assist is appreciated. Unfortunately, not one cent has been recovered. If anyone used any of the unpaid for Silverado or Jeep parts, it is assumed one would have immediately paid for them, just like other community members would want to do the same. The unpaid taken parts may be marked with a small YELLOW paint dot. Disassembly of many community vehicles may indentify the unpaid for and now stolen parts.
Recovery and attempted restitution continues with the help of Brent Stuhlsatz, who had previously text the owner of the parts, writing that he or the taker of the parts is CONFUSED about the amount owed. The taker of the parts and cash may be stalling and may even deny owing ANYTHING. To clarify, to the taker of the CASH and PARTS, the current total amount to settle is $16000. Getting PAID by persons who owe you money is a Constitutional Protected Right along with First amendment rights. But, non-payers come up with the most creative lies and stories to justify NOT PAYING. And NOTHING, NOT ONE PENNY, HAS BEEN PAID TO REPLACE THE MISSING CASH or TAKEN PARTS in years.
NOTE to anyone assisting resolution of this matter. The resolution is quite simple. Truth and fair payment for the stolen property, cash, labor, and damages.
God bless everyone involved. Community Christians please pray for a quick civil resolution to this criminal matter, and pray for the unknowing victims with stolen parts on their vehicles.
The cost to Kansas children and Christians is the resources of time and money taken away from promotion of the legislation written submitted to Kansas congressperson, senator, and representative for introduction of the Kansas Fair Courts legislation in a house of origin. Discussion with the previous Governor has been positive in supporting legislation for improved court decisions effecting Kansas children's rights of "best interest of child". Fair courts in Kansas are needed for children, families. and every Kansas citizen.
Bad people never really know the damage they do.
They are in the dark. Pray for the light of the Holy Spirit to be with them.

Financial support is needed for this Christian work helping children and families.

It is a good cause. Pray for payment of the stolen cash, parts, labor, and damages. Pray for the unaware victims with stolen parts on their vehicles.

GARDEN PLAIN BODY & REPAIR - BODY SHOP
3550 South 295th West, Garden Plain Kansas 67050
316-531-2571

Contact EMAIL: Inform@GPBody.com
Email any questions for repairs or questions about supporting Childrens Constitutional Rights and Kansas Fair Courts legislation.
Repair of all vehicle makes and models. Specializing in Chevrolet Ford Jeep Chrysler Dodge.
Support Christian Businesses and Christian Communities
Community Christian businesses please post the 10 Commandments in your establishment.
Businesses and schools can post the Motto of the United States. IN GOD WE TRUST
The persons responsible for taking and using parts from Garden Plain Body & Repair WITHOUT PAYING FOR THEM has contacted the owner of the parts. The email from this person WHO TOOK THE PARTS WITHOUT PAYING ANYTHING TO THE OWNER OF THE PARTS states "I am willing to settle the $2600 YOU SAY I OWE YOU and then negotiate the other charges" The fact that this person still implies that they DID NOT OWE ANY MONEY by writing "you say I owe" IMPLIES THEFT by deception of cash and parts, and if true, then stolen parts are used on vehicles in Garden Plain Kansas.
An email INSTEAD OF A $16000 PAYMENT was sent to the owner of the taken cash and unpaid for parts. Postpone, stall, and deny is typical in fraud, while the balance gets greater with mediation expenses, negotiation labor time, and interest on the debt.
The vandalized, (possibly jumping on the car and throwing items at the car) or storm damaged front end and top destroyed Fusion is NOT and NEVER will be part of any payment and settlement for the theft.
No one forgets receiving 26 one hundred dollar bills and thousands of dollars of parts. Larry may be able to help identify vehicles with stolen parts usage and the persons taking the parts. Additional information may be gleaned.
ALL CONVERSATIONS between the cash and parts owner and anyone they talked with in the last four years, including New Years eve 2016, was probably recorded for protection, documentation, and possibly public records.
Community Catholic church members could remind other Christians of their faith and their responsibility to God. Some persons may not directly practice stealing, yet they may still be guilty by aiding or assisting a thief, protecting one from punishment, or knowingly sharing in what was stolen. Obstruction of justice or possession of stolen property is illegal.
The Christian youth of Garden Plain and Cheney Kansas can evangelize to the adults and elders when applicable. Do not fall to the acceptance of accommodating unacceptable MORALITY from community members and members of the Garden Plain Catholic Church that lie, steal, and fraud. Stand up for your Christianity.
http://biblehub.com/exodus/22-1.htm
Scott A Leis keep your word to remind your neighbor to pay for the car he got years ago and never paid for. Ask if this is Christian behavior? (Matthew 6:1-5, 23:5) Scott Herme/s PAY THE $300 FOR THE MAZDA CAR YOU TOOK YEARS AGO. SCOTT LIES you said you would remind him TO PAY.
Does everyone pay their debts in Garden Plain?
A priest once spoke that "We should pay our debts if we are able. If we can not, then let them know and workout a plan to be fair with each other. Hiding from those persons you owe $16000 or $300 or $50, is MOUSY. There is no respect in this un-Christian behavior, and it is not as a Christian should act. Not answering the phone and avoiding the person you owe money is MOUSY"
This was the Homily at a Catholic mass spoken by the priest.
Not Paying Legitimate Debt is THEFT and Not Christian (Ezekiel 33:7-9) (Matthew 18:15-20)
Possession, buying, using, and selling stolen parts is ILLEGAL and NOT CHRISTIAN
Stolen parts were used on vehicles repaired and purchased in the Garden Plain area. Contact this email address if you want to verify that your white or black F150 extended cab truck (like Garden Plain Co-op Elevator Company white F150, and Dale Stuhlsatz black F150), Kendrae Arnold Silverado truck, Jeep Wrangler (black doors, hoods, fenders, (like Clayton Stuhlsatz Jeep), Impala rear bumper, and Ford Fusion parts, were possibly involved in theft by deception of parts, or possible stolen parts from repossessed vehicles.
REWARD OFFERED for information leading to payment, restitution, recovery.
OVER $12000 of Silverado F150 Jeep Wrangler Impala Tahoe Malibu Fusion PARTS were REMOVED from GP Body or used and not paid for. Please contact by email if you have any information about the unpaid for parts. Inform@GPBody.com If you received or used these parts, do your Christian duty to God and pay for the parts. Stand as a Christian and be the example for the community, to let others see by your actions that you are Christian.
$2600 cash was placed on deposit for vehicle and NOT RETURNED AFTER VEHICLES DAMAGED OR SOLD. Interest alone is over $1000 a year on, very possible, theft by deception. Review of records show an additional $800 cash was paid for Jeep Wrangler parts delivered from Kansas City.
Negotiations to return the deposited $2600 failed by Brent. Thank you to any community Christians attempting to resolve this issue. If intent is established by anyone, that the receiver of the parts was not planning to pay, then the case is felonious thief by deception to be investigated by the county prosecutors office. It is believed that this is indeed a civil not criminal issue. Quick civil resolution is desired.
Once taken, it very difficult to get return of property or payment from a thief. One will tell LONG stories that are posibly believable, but untrue. Their reality is always different than the owner of the property, and the sin of anger and lies follows so that they would NOT have to pay the debt. Thieves usually do not return stolen Jeep Wrangler and Silverado parts or cash. It is not of their nature. God can help them.
https://bible.org/seriespage/21-sin-stealing-exodus-2015
If we live by the United States Motto "In God We Trust". All our actions are KNOWN to God. It implies a morality to live by. Post this United States motto is your business or school. It is legal to post the U.S. Motto in schools.
All customers welcome including LGBT / LGBTQIA / LGBTQQIAP2S / LGBTQQIPPP2SAWASA* / Zoos community.
The Christian identity is cisgender which is identifying with your birth gender. Christians please pray for and help others with gender confusion. One having gender confusion is at risk of other sin. Deuteronomy 27:21 Leviticus 18:23 Neither shalt thou lie with ... down thereto: it is confusion.
Located 1.5 miles south of Garden Plain Kansas
10 miles west of Wichita on Hyway 54 and chop south 1 1/2 miles on Garden Plain Road. Claytobus twitter to msg Clayton
Seek First The Kingdom of HEAVEN
A Christian Business in a Christian Community
Avoiding the Seven Sins and keeping the Ten Commandments
Teaching our children BY OUR DAILY EXAMPLE how to get to Heaven. Believing in Heaven and Hell is required. If one does not believe in Hell, then one would believe there is no consequence of sins, and no morality. Our love of God allows our actions to show our Christianity and subjugation to His Commandments.
If we as parents and adults lie, steal, hurt others, and live immoral; what would we expect to be teaching children?
If we accept and live an accommodating morality of those around us that are seeking possessions, power, and pleasure above all;
Why would we believe that we are living a Christian life?
The Seven Sins that destroy the life of grace and charity within a person:


Greed, Anger, Envy, Pride, Gluttony, Lust, Sloth.
Christianity starts with TRUTH - For Truth is the Word of GOD
Lying can not be a part of Christianity. For lying leads to stealing, stealing leads to hurting others Spirit and body.
Liars make bad friends and bad businesses.
The results of lies are loss of respect, loss of relationships, and loss of reputation.
YOU REAP WHAT YOU SOW (Job 4:8, Galatians 6:7, 6:3) By our words we will be judged. (Matthew 12:37)
Deliberately Lying Stealing and Hurting others is a result of the condition of ones heart.
Which is reflected in ones violations of the Tenth Commandment.
Greed (theft), Anger, Envy, Pride (driving new trucks and Jeeps), Hording (money) / Gluttony (of alcohol or food), Lust (of anything), and Sloth are:
THE REASONS ONE LIES, STEALS and HURTS OTHERS.
Visit www.GardenPlain.com and www.GardenPlainCoop.com for local Garden Plain Coop Cash bids, Cash prices, Closing grain prices, Garden Plain Owls High School news, City, Farmers Coop, and Community Information.
KEEPING THE FOURTH COMMANDMENT IN OUR COMMUNITY
The Fourth Commandment is not just going to service to praise and give glory to God, but to keep Holy the Day.
Learning the Word of God and facilitating scripture into our lives and sharing it with others in words and actions.
Decreasing, if only for one day, our transgressions counter to God's Word.
Decreasing our sins of boasting of material possessions (especially ill-gotten), making fun and speaking insults and lies of others (in church and everywhere), gluttony of alcohol, and hording.
PLEASE GIVE TIME AND MONEY TO HELP PROTECT CHILDREN/S CONSTITUTIONAL and CHRISTIAN RIGHTS. SUPPORT THE FAIR COURTS LEGISLATION. Donate at Website: www.FairCourts.net
The funds for this Christian Website and Litigious work was stolen. Hopefully the money was given to St. Anthony of Padua Catholic Church in Garden Plain KS. Previous Pastor Father Samuel Pinkerton.
SUPPORTING THE CONSTITUTIONAL RIGHTS OF CHILDREN is a GOOD CAUSE. Donate at Website: www.FairCourts.net
PLEASE FINANCIALLY HELP REPLACE THE FUNDS STOLEN AS AN ATTACK ON THIS FAMILY and CHRISTIAN WORK. Donate at Website: www.FairCourts.net
Thank you for the support already given from Garden Plain Christians and Cheney, Goddard, and Wichita community supporters. Invite additional Garden Plain and Cheney supporters and local area communities to support this cause for Christian parenting and the Rights of children. Donate at Website: www.FairCourts.net
Funds donated will be used to continue to promote legislative support for Kansas Fair Courts to the Kansas House members.
Additional financial support is needed for writing and presenting legislation for Kansas children and families. Donate at Website: www.FairCourts.net
President Grant died broke (he was frauded). But, the good he did is remembered. Samuel Clemens (Mark Twain) financially took care of President Grant's family after the presidents death; but Samuel too died broke (investing in the printing press invention), and the good he did is remembered.
IT IS THE GOOD WE DO, NOT WHAT WE HAVE, THAT WILL MATTER IN THE END.
Please Drive Distraction Free, Alert, Sober, and Safe.
A Drink is Fine - A Drunk Crosses the Line - .08% blood level in Kansas, 0% Under Legal Age.
Garden Plain Treatment Center - Your First Step - Drug and Alcohol Addiction Recovery Programs
CALL 1-855-211-7837
PLEASE TAKE THE FIRST STEP TO A BETTER CHRISTIAN LIFE - Call NOW or Visit www.YourFirstStep.org/treatment-centers/garden-plain-ks/
One in six to one in ten adults have a problem related to alcohol - Help those with drug problems, do not be contributing or codependent to them. A D.U.I. is a SERIOUS indication of a drinking problem - no one should EVER get a DUI.
Be an example of abstinence or moderation in consumption.
Alcohol and drug abuse of any form is NOT COOL nor Christian. Alcohol and drug abuse can destroy families and communities. Live Christianity free of addictions.
Thank you for your continued support of Garden Plain Body and Repair, and Children and Family Rights. This is a coalition and consortium for community and Kansas.